Online Meeting with H.H. Krishna Kshetra Swami
Online Meeting with H.H. Krishna Kshetra Swami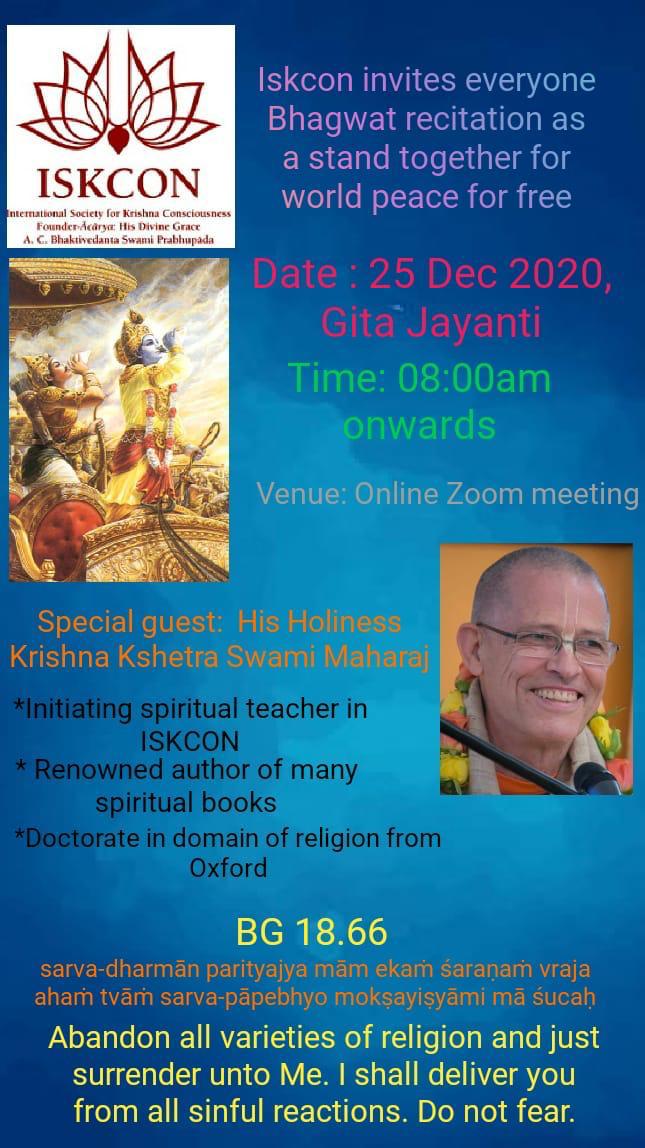 https://us04web.zoom.us/j/7878438329
Password 123
*Initiating spiritual teacher in ISKCON
*Doctorate in domain of religion from Oxford
* Renowned author of many spiritual books


BG 18.66

sarva-dharmān parityajya
mām ekaṁ śaraṇaṁ vraja
ahaṁ tvāṁ sarva-pāpebhyo
mokṣayiṣyāmi mā śucaḥ


Abandon all varieties of religion and just surrender unto Me. I shall deliver you from all sinful reactions. Do not fear.